Nissan Tires for Sale in Glendale, WI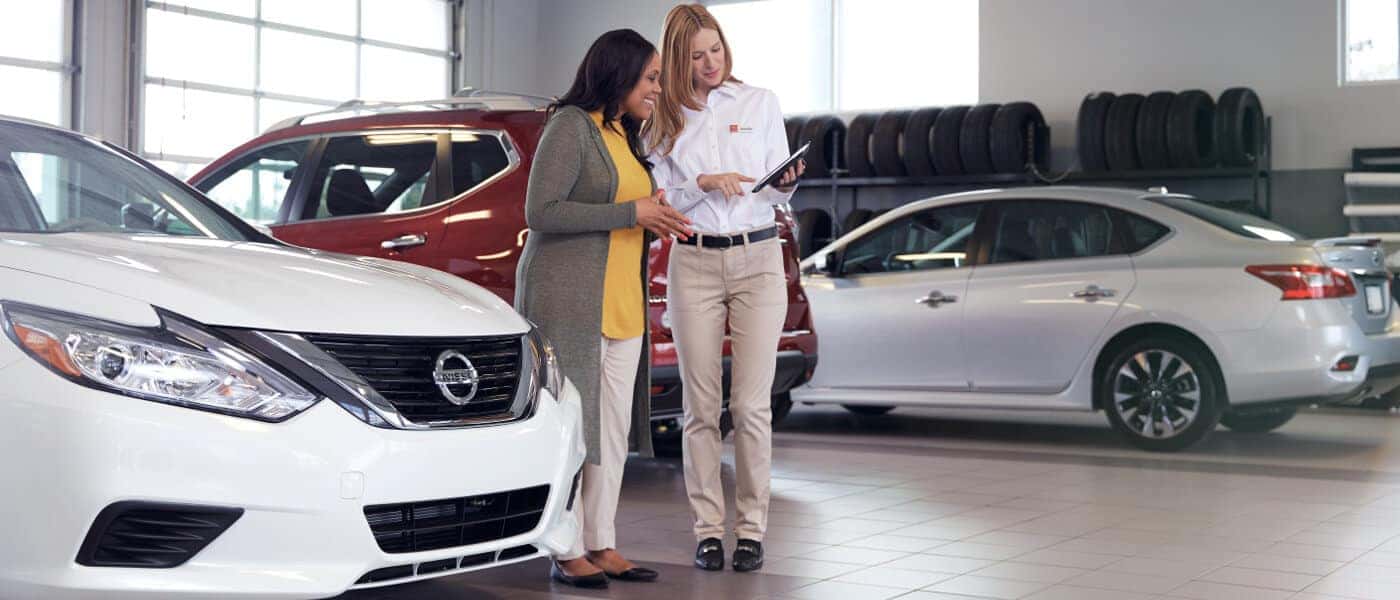 Are you searching for new tires for your Nissan near the Milwaukee, WI, area? John Amato Nissan in Glendale, WI, may be the place for you! Our team believes that taking care of your Nissan means prioritizing your vehicle's health and longevity. One way of maintaining your vehicle is to look after your tires, to ensure proper safety and function at all times.
Continue reading this tire guide crafted by the specialists at John Amato Nissan to help you understand how to take care of your tires. If you have any questions, please contact a representative at (414) 964-4400.
What Size Tires Do I Need?
When choosing new tires for your vehicle, always refer to the car's owner's manual for important information on what your distributor suggests. There are a plethora of tires to choose from depending on your type of driving, namely, summer and winter tires. Check out the list below to determine things to consider when choosing your tires:
Weather conditions you expect to drive in
Places you usually drive- highways or local neighborhood streets
Your style of driving- taking curves and corners at a fast speed may cause faster wear.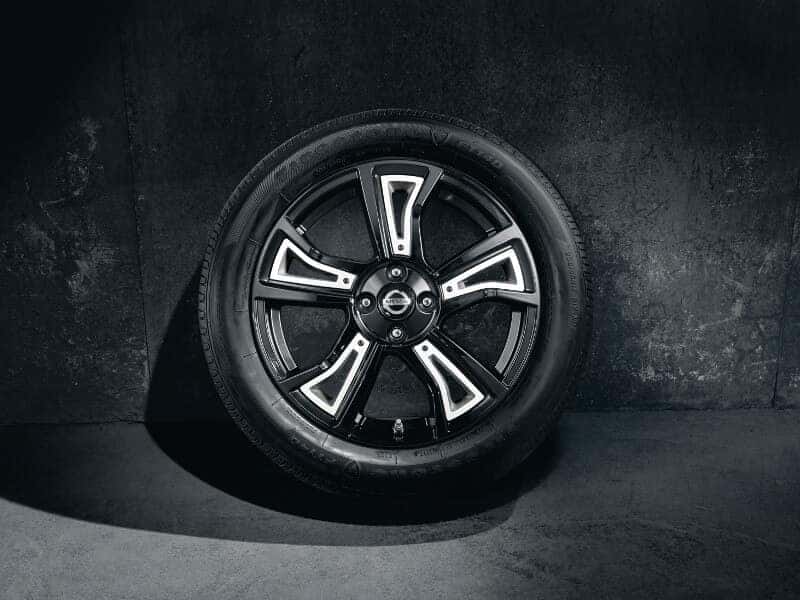 How Do I Read My Tire Size?
In addition to the model name indicated on the sidewall of your tire, there is a series of letters and numbers embossed on the tire as well. This code is important in determining the proper size of your replacement tire. Take your vehicle to a service technician who can identify the proper tire size for your sedan, SUV, or truck.
View the list below for an example tire size and explanation on how to read it:
An example tire size is P215/55R17
"P" means it's a passenger vehicle
215 is the width in millimeters
55 is the aspect ratio
"R" means its a radial tire
17 is the wheel diameter in inches
---

How Do I Know When I Need To Replace My Tires?
Vehicle manufacturers generally recommend drivers to change their tires once every six years. Be sure to check out your owner's manual for proper instruction in handling your vehicle's make. It is encouraged that you have a service technician evaluate your tires for signs of wear and tear. View what to look out for to determine the level of wear on your tires:
Measure Tread Depth
---
Place a penny upside down in one of the grooves of your tires. If the top of Lincoln's head is visible, this indicates that your tires are worn and in need of replacement.
Sidewall Cracks
---
If you see any deformations or cracks in your tires, this can be an indicator that the tire may be susceptible to leakage soon.
Bulges or Blisters
---
A bulged appearance indicates a weaker outside surface.
Vibration
---
If you sense excessive or unusual vibrations when you drive, this could be a sign of wear or damage that may need a mechanic's attention.
---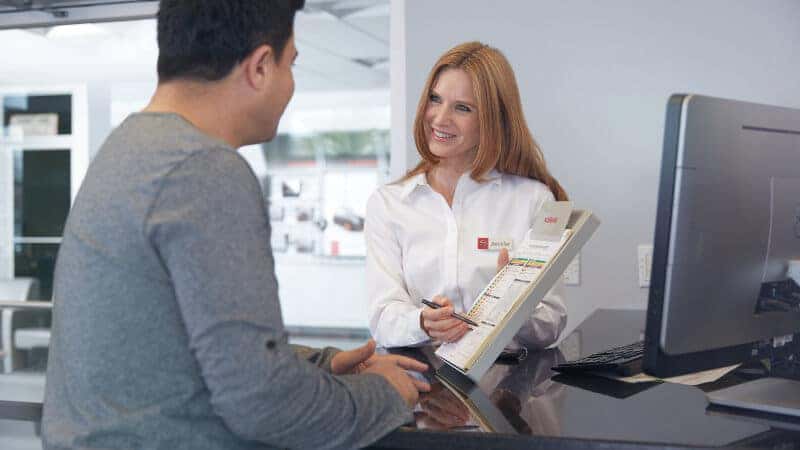 Do I Need To Rotate My Tires?
Professional service technicians recommend a tire rotation for every 5,000 to 7,500 miles. However, it is advised to comply with specific instructions found in your vehicle's owner's manual.
How Much Do New Tires Cost?
New tire costs can vary depending on the type of tire you need. Check out our service specials at John Amato Nissan located in Glendale, WI, for more information.
---
Get Your Tires Replaced near Milwaukee, WI
If you've decided you need your tires replaced by our team at John Amato Nissan in Glendale, WI, schedule service today by calling (414) 964-4400.